Delvin Formulations is a domestic vertical of a multi-faceted healthcare group with state-of-the-art manufacturing facilities and R&D centers that are at par with international standards backed by proficient and committed professionals. All this, robustly backed by a strong distribution network and path-breaking innovative formulations has placed us amongst fast growing healthcare organizations in India.
 
Delvin is committed to launch innovative formulations with utmost care in meeting the best standards of Quality across the globe. We are constantly driven by our passion in improving the compliance and efficacy of medicines.
 
Our brand portfolio includes some of the topmost brands in various specialties like Gastroenterology, Orthopedics, Urology, Sexology, Infertility and General wellness.
 
Delvin is also in the forefront of CSR activities, striving to be a model corporate with significant contributions in the areas of education and health.
Jay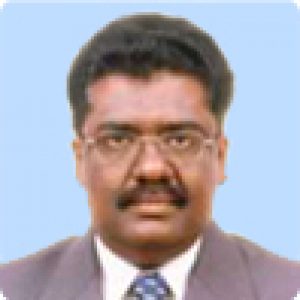 aseelan Jaganathan born in a lower middle-class family in a town called Salem in Tamilnadu. His father was a small-scale businessman and his mother was a school teacher. He concluded his schooling in government aided school at Salem and got in to the Prestigious Madras Medical College for doing his B Pharmacy. Later he completed post graduate diploma in Marketing Management and MBA in Marketing.
 
He began his career in Sales and marketing in Torrent Pharmaceuticals Ltd in 1989 and had successfully grown as Area Sales Manager in Eli Lilly, as Regional Sales Manager in RPG (Searle) with a stellar track record of 10 years.
Current Position                 :  Founder and Director of the following companies
 
NuRay Chemicals Pvt. Ltd (USFDA approved API Bulk drug)
Sai Mirra Innopharm Pvt. Ltd (PICS approved R&D and Manufacturing of Finished formulations)
Delvin Formulations Pvt. Ltd. (Domestic Formulation Marketing)
Delvin Surgicals Pvt. Ltd. (Marketing of Medical Surgical) 
Delvin Klarvoyant Pvt. Ltd. (Marketing of Medical Devices) 
Inventz Life Sciences (Partnered with BCCL (Times of India group))
CURRENT POSITIONS IN VARIOUS PHARMA ASSOCIATIONS: 
Chairman, Indian Drug Manufacturers' Association (Tamilnadu Puduchery, and Kerala State Board)
Vice-President, Indian Pharmaceutical Association, Tamil Nadu Branch- 2017
Chairman – Public Relation for National Indian Drug Manufacturers' Association
Secretary, for National Indian Pharmaceutical Association for Industry Division
Member (Govt. Nominee), Tamilnadu State Pharmacy Council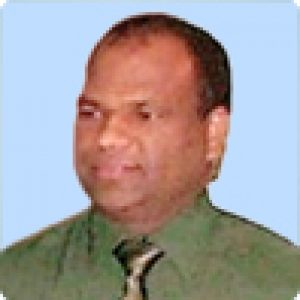 Mr. Samy has over 20 years of experience in US Pharma Industry and he has developed and commercialized over 100 specialty dosage forms (ANDA) in US.

He has worked in many companies like Ivax, Kali Labs, Par Pharmaceuticals, Novel Labs. USA.

Mr. Samy has Masters Degree in Pharmacy and a registered pharmacist in the state of New York.


Current Position : Board of Director

NuRay Chemicals Pvt. Ltd (USFDA approved API Bulk drug)
Sai Mirra Innopharm Pvt. Ltd (PICS approved R&D and Manufacturing of Finished formulations)
Delvin Formulations Pvt. Ltd. (Domestic Formulation Marketing)
Delvin Surgicals Pvt. Ltd. (Marketing of Medical Surgical)
Delvin Klarvoyant Pvt. Ltd. (Marketing of Medical Devices)